Launch
successful

NFT collections

— with no code.

Join the millions of other NFT creators who have successfully launched their NFT collections with our platform. Sign up today and take the first step towards turning your vision into a reality.
Ambition implements the latest decentralized standards





Products
We provide tools to help you have a sell-out launch
Our platform provides the tools and resources you need to successfully launch your NFT collection, from start to finish. Whether you're a seasoned professional or just starting out, we offer a range of features that can help you create and sell your NFTs with ease.
Minting website
Create a unique mint page for your NFT collection
Launch your own NFT collection with our customizable minting website. Our platform offers a seamless minting experience for both web and mobile users, allowing you to reach any audience.
Choose from a variety of templates inspired by collections such as Bored Ape Yacht Club.

Customize your NFT collection to make it unique and stand out.

Our platform is designed to help you sell out your collection.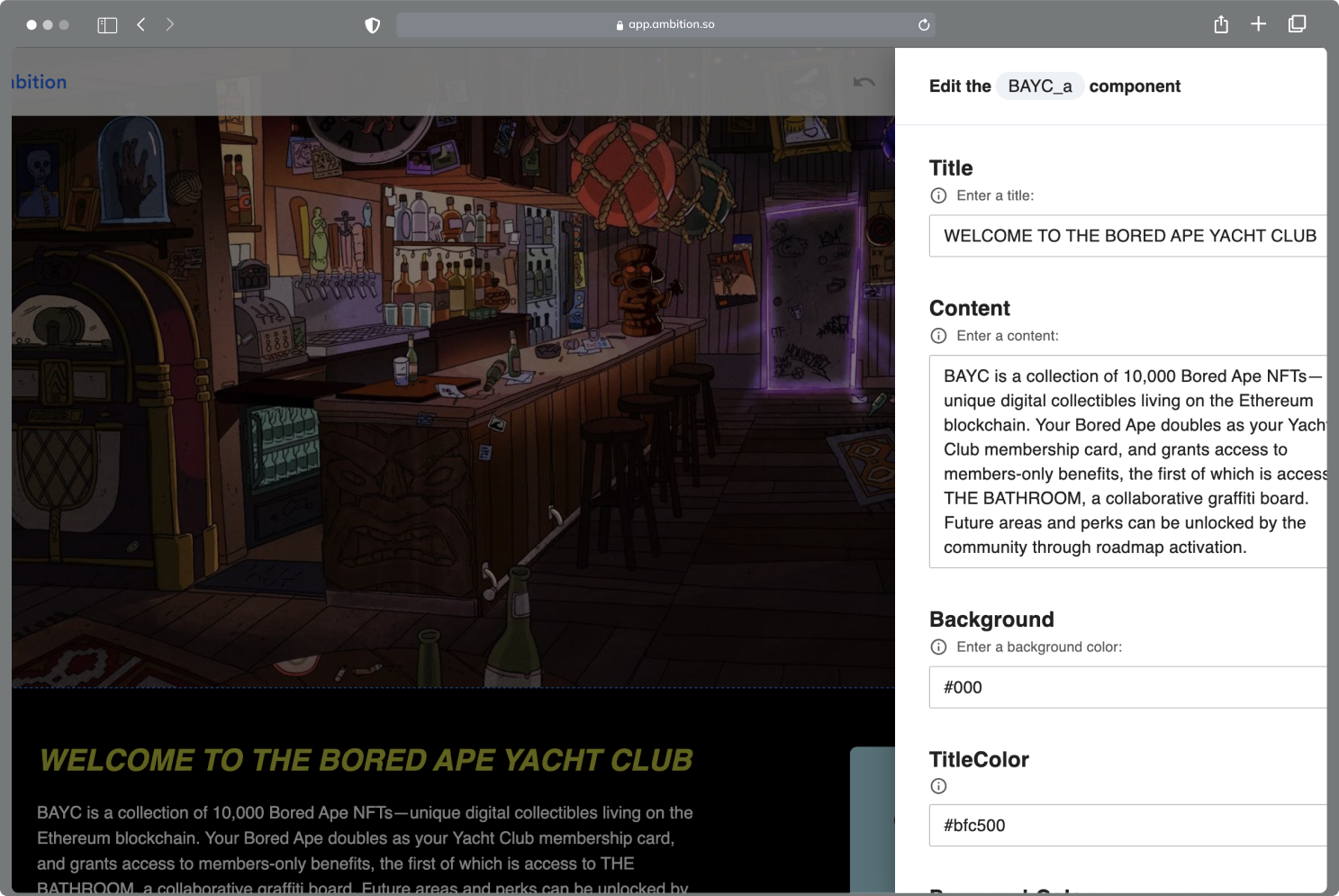 Artwork generator
Easily generate thousands of unique artwork in seconds
We offer an NFT image generator that simplifies the process of creating artwork for your NFT collection. With just a few clicks, you can generate a stunning, one-of-a-kind NFT collection artwork that will set your project apart from the rest.
Easily drag and drop your images to create your NFT collection artwork.

Define rarity on your attributes to make your collection unique.

Generate a stunning and unique NFT collection artwork with just a few clicks.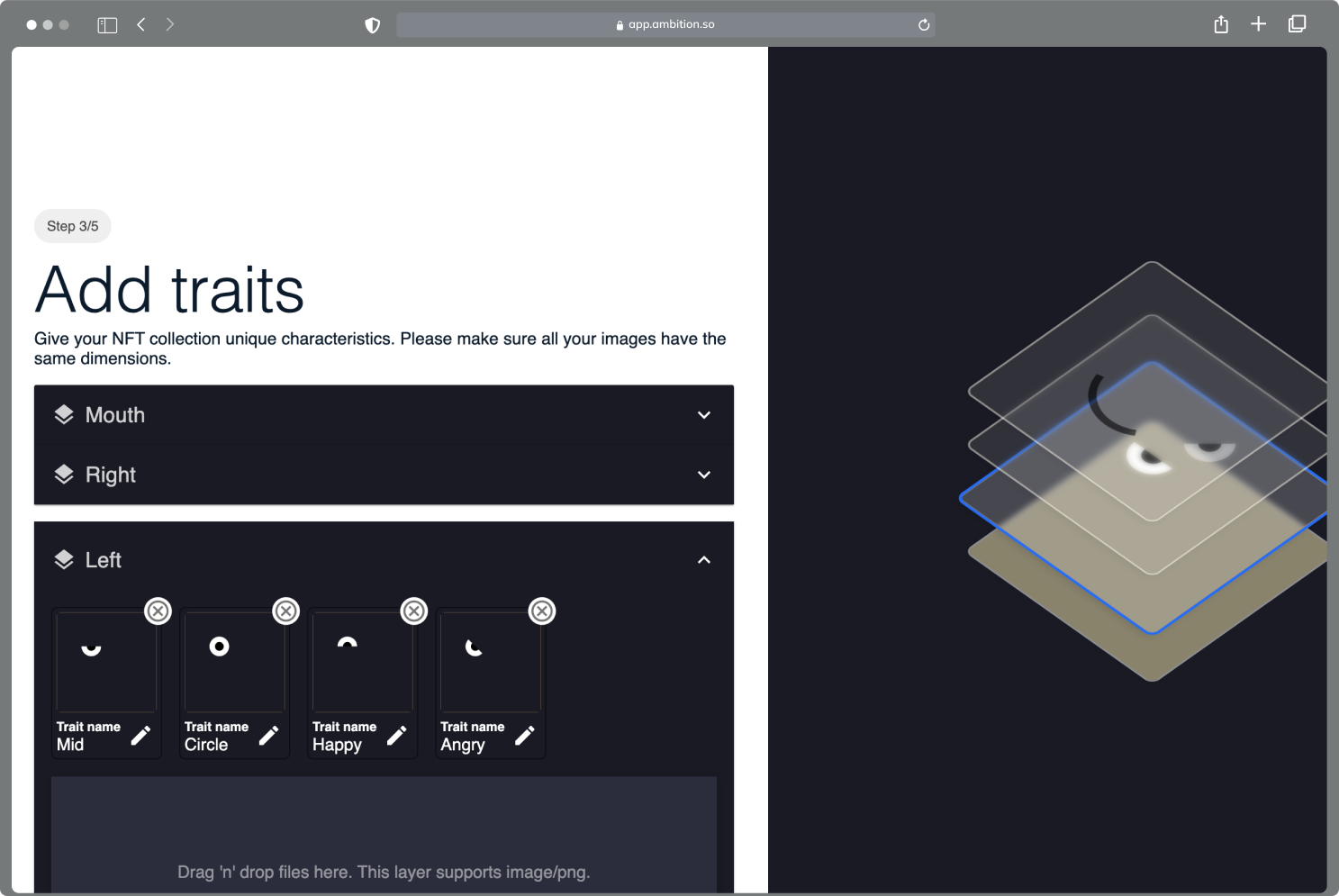 NFT launchpad
Deploy to any blockchain
Our launchpad is an easy and convenient solution for deploying your NFT collection on popular blockchain networks like Ethereum, Polygon, and Solana. Take the first step towards launching your successful NFT collection.
Easily deploy Ethereum, polygon and Solana NFT collections with our user-friendly interface.

Launch a reveal or whitelist sale to add an element of excitement to the purchasing process.

Customise and launch a zero-code, gas efficient nft collection in minutes.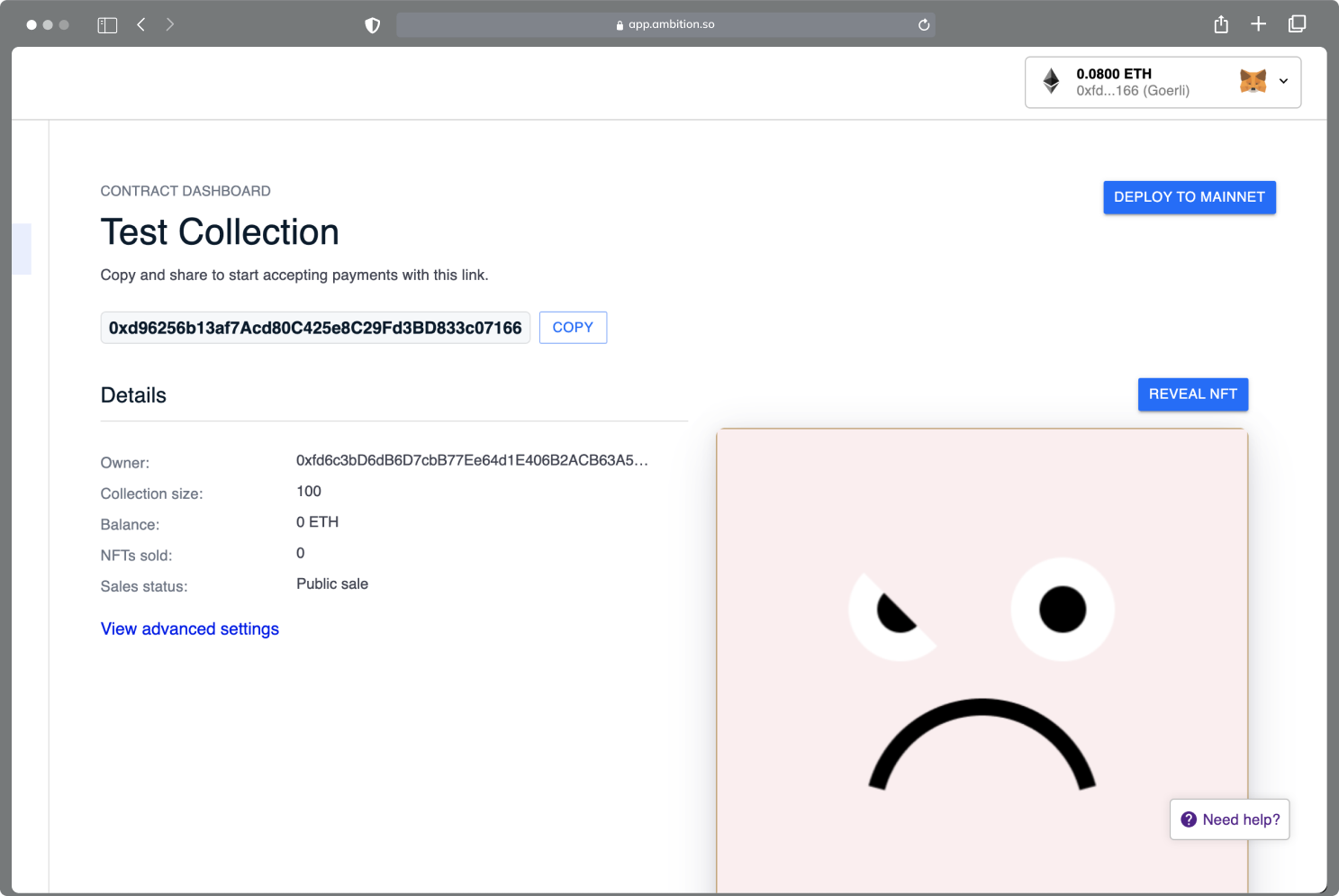 Unleash the full power of NFTs
Everything you need to convert, engage, and retain more users.
2,000+
NFT projects launched
Guides
Learn the blueprint for launching a successful NFT collection
Our guides provide step-by-step instructions and insider tips to help you bring your unique vision to life. From marketing to minting, our comprehensive guides cover all aspects of the NFT creation process, giving you the knowledge and confidence you need to make your collection a success.
"I launched using the Ambition and all went smooth! Now after mint out, we have been funded directly from NounsDAO to develop the project!"
@bancasella.eth
Stoned Nouns, sold out NFTs
Create a professional NFT collection tailored to your unique vision.
From beginning to launch, we're here to support you every step of the way. Sign up today and join the million others who have successfully launched their NFT collections